The joys of now being a homeowner are taking effect. My parents came up yesterday to help Jon fix the fence (for which we are greatly appreciated. . . it was leaning at such an angle that the neighbors dog kept coming over to visit) and then the heater broke. I am sure that it was broken, but now it is not on and it's the weekend and we are cold. I am trying to have a great attitude about this, so I am drinking lots of hot tea and sitting in my warm bed surrounded by my warm covers blogging. It is cold, but peaceful. I am, however, very thankful that despite how cold it is, we live in "Cloudy" California and the low is nowhere near most people's low around the country. Not to mention, my husband, son and I all slept in together to stay VERY warm. It is a fun adventure!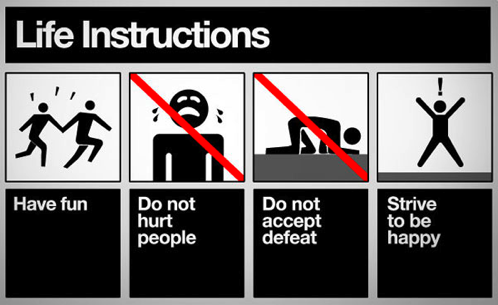 I thought this picture was appropriate as I am sitting here writing. . . it was kind of funny! I hope that you all enjoy it too.
:: I have a new book that I can't wait to start some projects with. It's by Amy Butler and it has project cards to work on. So many ideas are flowing through my brain.
:: I am excited for MOPS this week! It is so nice to get out and just be with other young moms and be refreshed.
:: My friend Steph and I are working on the details for our Bible Study's annual Valentine's tea. It is filling my brain with all sorts of fun ideas. I love the fun of random holidays. I also can't wait for Valentine dark chocolate M&M's to go on sale so I can restock my chocolate jar. mmmm.
:: I am really excited to make these. . . but with my new browned butter recipe. mmmm. . . I will have to share the recipe soon.
:: My mom let me use here new stamp set yesterday. . . I am so excited to make some fun Valentines for my friends.
:: This week, I can't wait to make these cookies. . . I have been craving them and I have oranges from Steph's backyard that are so very delicious! I also want to make some muffins similar to the cobblestone muffins at Panera. I have fallen in love!
:: I also have some sewing to do this week. I am hoping to get something done for my friend Marissa (it's her second!) and some rattles for some other small gifts.
I think this week is going to be busy. Hopefully the homeowners insurance people will come out quickly and rescue us from the cold and I can get some cleaning done as well as some crafting, sewing, and baking. I had better go and get the kiddo up. . . nap time and quiet time are almost over.
I hope to get on several times with some new posts. My camera is full of things to share with you, including a couple recipes. Have a great week!
"A cheerful heart is good medicine, but a crushed spirit dries up the
bones." ~ Proverbs 17:22